SAVANNAH KITTENS BY AMANUKATZ
Specializing in F2 Savannah Kittens for Sale. We breed some of the largest and most exotic looking Savannah cats available. Amanukats is a TICA registered Breeder located in Ohio. You won't find the cheapest here, however, you will find a cut above the rest.
Click on the photo to be taken to the page with the galleries.
Available Savannah Kittens
…
Our lovely new F2 Savannah Kittens have arrived. As always our kittens are very exotic looking. Contact us today for your happy, healthy and beautiful Savannah Kitten. Also, F7 Savannah Kittens available.
---
What are Savannah Cats?

The Savannah cats are the world's largest domesticated cats. They are also one of the most popular breeds of cats nowadays. Continue Reading…

What does the F Generation mean?

When breeding Savannahs, you get litters with a letter and a number behind them. This shows how close they are to the Serval. For instance, an F1 means the father or mother was a serval. F Generation Explained
How Large do Savannahs Get?

Picking the right generation can be difficult, because many want the big exotic Cat. Too often their desires will change due to the prices of a high generations. F1 Kittens will obviously be the largest. However, they are also the most expensive. Read More about Savannah Cat Size

Why are Savannah Kittens so expensive?

I have had calls from families asking me how much my Savannah kittens are. When I tell them, they can't hang up fast enough. The funniest thing that anyone has ever said was "well I can buy a serval for half that cost." Yes absolutely you can. But what are you buying? Certainly NOT a family pet. More Info on Savannah Cat Prices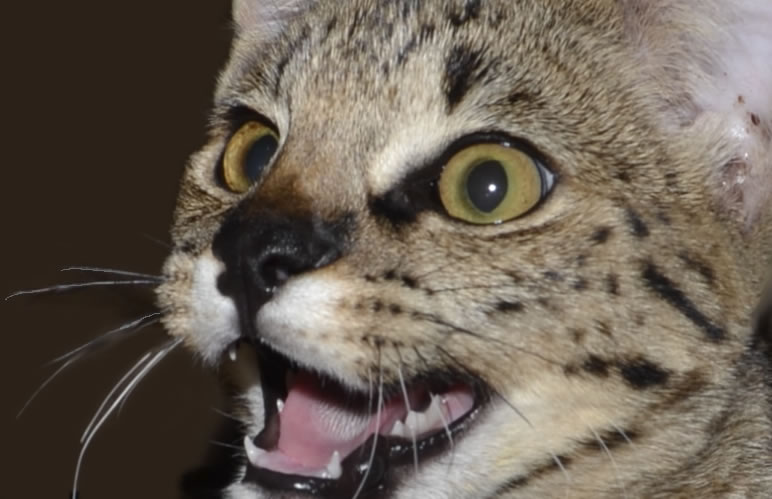 Finally, all Kittens by Amanukats come with TICA papers, health warranty, crate, shots, toys and also food. It is very important for us, that you are well informed before getting your new Kitten. We stay in close contact with you until the kitten comes home. Call us today to learn more about this amazing breed. Available Kittens
Date Updated: 10/18/2017 @ 2:30 PM